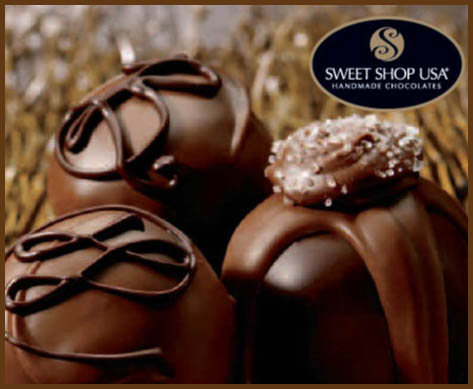 THE LARGEST SELECTION OF
CHOCOLATE TRUFFLES IN EVERGREEN!

Chocolates for Mother's Day – Give her something special
Chocolates for Birthdays – Always enjoyed
Chocolates for You – Treat yourself later (or now if you can't wait!)
Chocolates for a Hostess Gift –  Chocolates, a box and a bow make a hostess
gift that is always in "good taste"
Chocolate for a Friend – Show your appreciation
Chocolate truffles are a welcome gift for any occasion
LEARN ABOUT CHOCOLATE
Chocolate was considered a medicine in Europe in the early 1600s.  Modern research
has shown chocolate to be a complex product that can influence the sense of well being.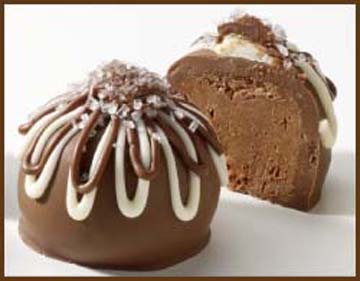 Processed chocolate might contain as many as 380 chemicals.
The melting temperature for chocolate is 86 to 90 degrees.  A double boiler is
the preferred method for slowly and safely melting chocolate.  In order
to preserve the delicate taste and texture, chocolate should not be heated to
more than 110 degrees.  It also burns easily.
Learn about chocolate and find unique and sumptuous recipes in one of
our books about chocolate.
BOOKS ABOUT CHOCOLATE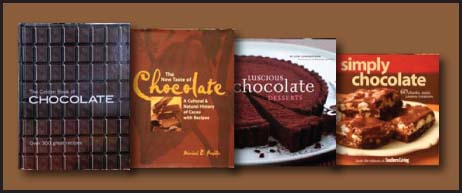 We have baking chocolate, including Scharffen Berger ~ E. Guittard ~ Ghiradelli
Use only the best chocolate for your special recipes!